Business AW I inkluderingens tecken
Tent Partnership for Refugees tillsammans med Randstad och the Scandinavian
LGBT Chamber of Commerce (SGLCC) välkomnade till business after work i
inkluderingens tecken i Göteborg 5 april.
Tillsammans satte vi fingret på den individ-, samhälls- och affärsnytta vi får
om vi aktivt arbetar med hela kandidatmarknaden.
I vår panel möttes Stena Line, CEVT, Länsstyrelsen och ESS liksom Youssef
som anlänt som flykting men numer är konsultchef hos Randstad. Dessutom
deltog Tania, via länk, direkt från Ukraina.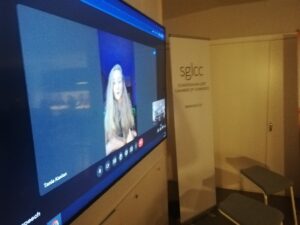 Text och foto: Tobias Holfelt